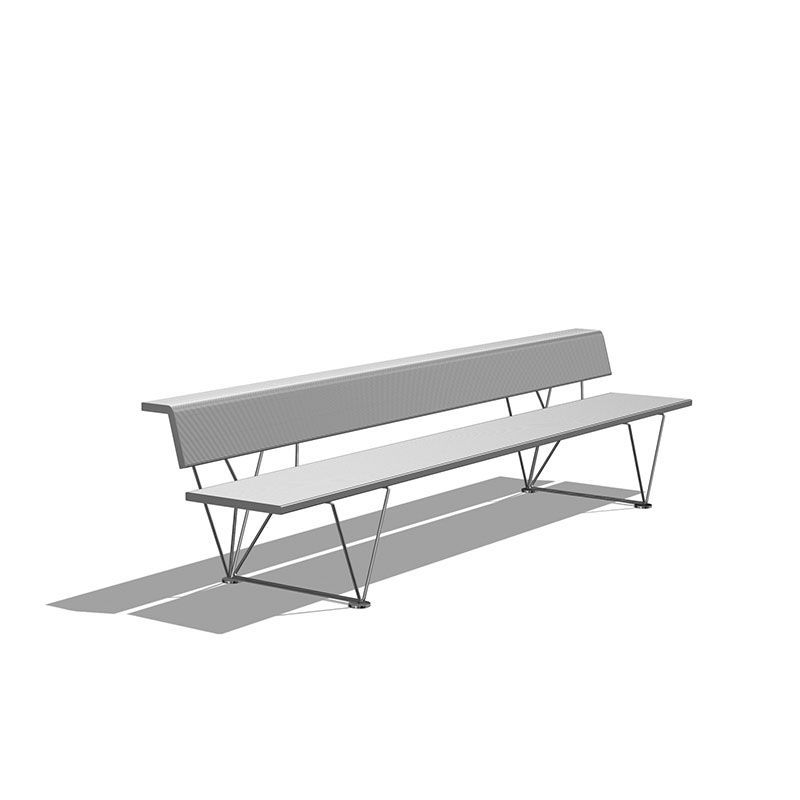 Collection of benches made up of: metal benches with three, four, six or nine seats. With or without backrests.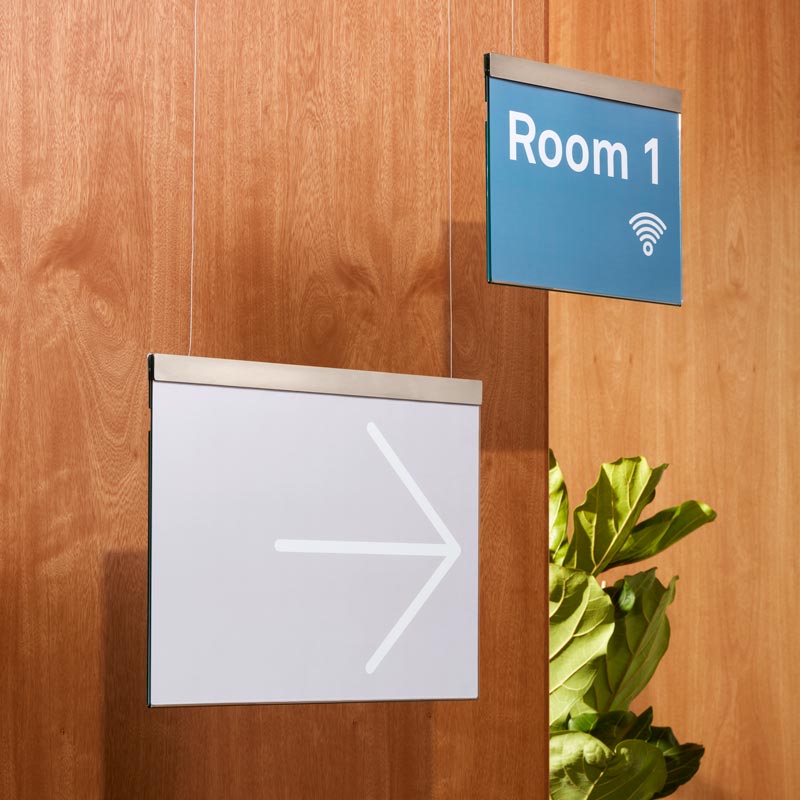 Collection of different types of signage: Mural identification signs, collection of signage of desktop methacrylate folders or wall-mounted banners, and collection of signage of suspended model methacrylate folders or floor support. All collections with the possibility of customization: measurements, texts, icons, braille text.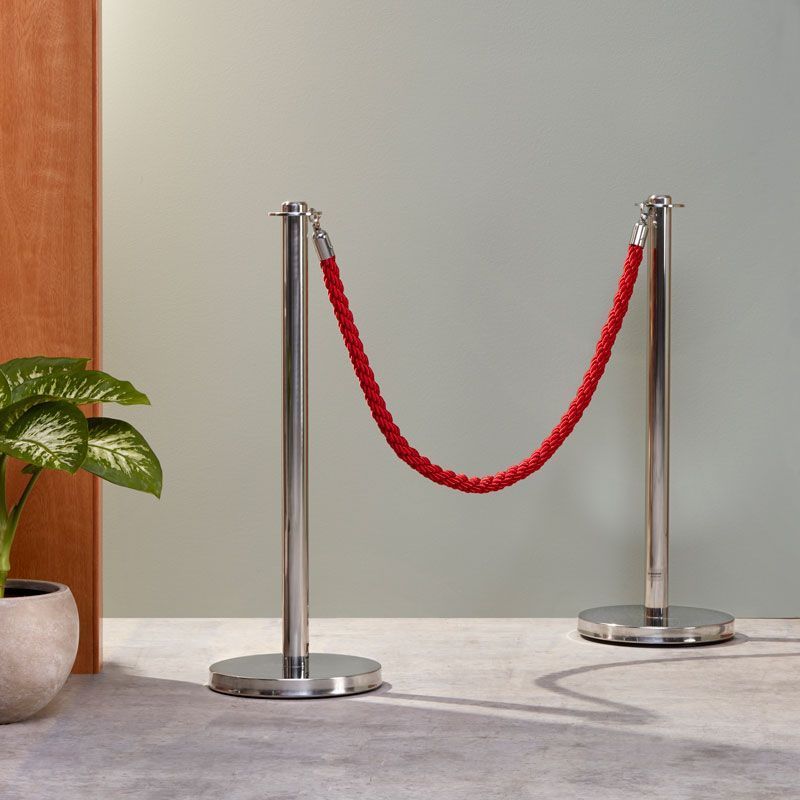 A collection of directional poles. Available with retractable belt or nylon rope. Base of the same tube finish: painted steel or with a stainless-steel sheet metal trim. Stoppers on the base to protect any surface it is placed on. Fully customisable belt in any colour and logo.